At Barb's Precious Pups, we offer happy and healthy toy dog breeds available Nationwide. From adorable Shih Tzus to the playful Mini Goldendoodle, when you adopt one of our puppies, you'll be welcoming your new best friend into your home.
Breeds We Sell
How It Works
When adopting a toy dog puppy from Barb's Precious Pups, you're receiving more than just a dog. You're welcoming home your new family member, complete with everything you need to start your new life together.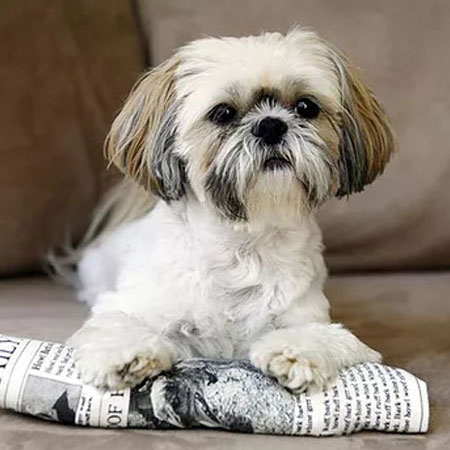 Here's what you can expect after adopting your new pup from us:
Able to ship nationwide
All puppies are hypoallergenic breeds with non-shedding coats
A 1-year limited health warranty
Each pup is up to date on vaccines, worming, and health exams
Puppies are freshly groomed and ready for you to take home
Microchipping available
A small starter kit with all necessary information about your pup
About Barb's Precious Pups
Our founder, Barbara Larsen, has over 30 years of experience in the pet industry. She is a wife, mother, breeder, trainer, groomer, and vet technician, ready to help you find the perfect pup for your family. Our success has been recognized by various dog shows and clients devoted to breeding healthy and happy pups.