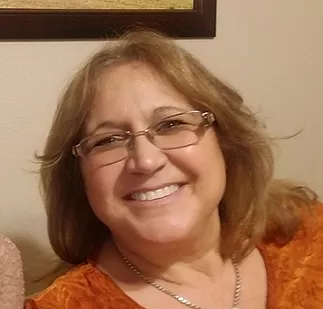 My name is Barbara Larsen. I am a Wife, Mother, Business Owner, Pet Dog Breeder, Dog Obedience Trainer, Professional Pet Groomer, and Veterinary Technician by trade. I have been in the pet industry for more than 30 years. I studied dog obedience training and kennel management at a vocational school in Washington DC under the Master Dog Trainer, Haywood Perry and continued my studies with another Master Dog Trainer, Robert Vance in California, where I also managed his boarding facility and breeding program. I studied as a veterinary technician while working for a vet in California where I started a breeding program crossing German Bred and American Bred German Shepherds. The success from the breeding program lead to recognition from several show and working clients who were devoted to the betterment of the breed.
From there I moved to Las Vegas, Nevada where I worked as a Veterinary Technician for a few years then opened a pet store, Vegas Paws and LuvaPuppy with my family. I have great relationships with very select breeders who breed the right way with happy, healthy, well-cared for parents and exceptional puppies.
I am now back to raising our puppies in our homes. All of our babies are socialized with kids, household noises, kept in clean environments, and cared for daily. Our adult dogs are all pets and well loved and most are titled with a CGC title. We do from time to time place our loving, social, retired adults in Pet Homes.
I 2020 during the pandemic my family and our dogs started on a new venture. We moved from Las Vegas NV to Lafayette IN. In doing so I split my kennel in two and now have 2 separate locations and have hired family to help. We have a location in Ca. not too far from Vegas and a location in Lafayette. Both are busy and I personally oversee all puppy husbandry. I travel back and forth and spend 10 plus days a month in California to oversee the care of our Precious Pups. I have also added Denver CO. to my route and stop there frequently to see my daughter and deliver puppies. Our venture is growing in leaps and bounds and I appreciate all the wonderful care and help from family and friends.
For more information regarding our pups or retired adult dogs please feel free to call me and ask for references. I have several available for viewing on my Facebook and Yelp pages and at Advanced Animal Care Hospital here in Las Vegas.
Thank you for stopping by Barb's Precious Pups!!!